Yacht Management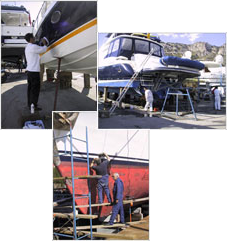 Our agency takes care of the management of units, sail or power-driven, from 10 to 40 metres and offers a professional service of administration. It includes a multitude of services :
the management and the recruitment of crew thanks to a permanent contact with professional sailors and a membership of the ENIM.
the technical and logistic maintenance of Yachts (mechanical, cleaning, reparation) in the only purpose to find, during your visits, your boat in an irreproachable state, ready for the navigation
the follow-up of construction of Yachts in France as in all Europe.
the accounting management (Finance, tax return, payment of invoices). This one being translated by the monthly sending of bank statements; it will also avoid to your crew to do the management of the financial streams.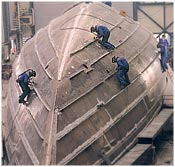 Seaside will also take charge of the technical follow-up during big construction site of your boat with the aim of the complete renovation (painting, saddlery, mechanics, electricity, electronics)
Order general Allianz, member of the group alliance, Seaside will mainly take charge with assuring pleasure boats and their crews.
Do not hesitate to ask us for more ample details, to find the formule of management adapted to your way of cruising.